How To Choose The Best Glasses For The Shape Of Your Face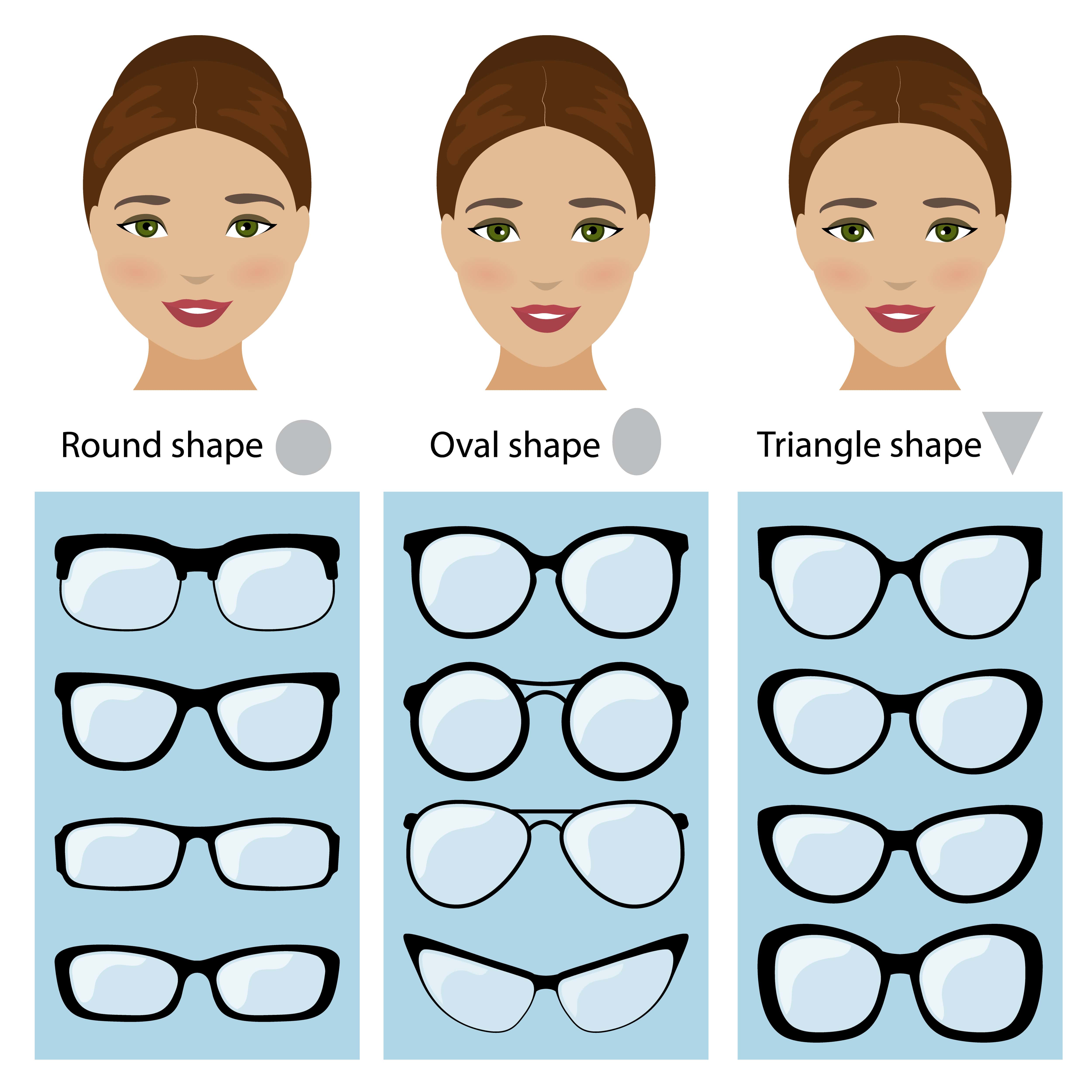 There's nothing like a fresh pair of glasses to help give someone a new perspective on the world, and it can do incredible things for your appearance as well. People have been wearing glasses for correcting eyesight and fashion for hundreds of years, and throughout that time they have appeared in a broad range of styles, shapes, and sizes. When you're picking out a new set of glasses you want one that's going to compliment the shape of your face, so we've constructed a guide to help you decide which would look best on you.
The Shapes Of Faces And The Styles That Suit Them
While it's true that every face is unique and has its own particular set of idiosyncrasies, all faces can be sorted into one of five different overall shapes. Each face shape has features that make particular styles of glasses work best for them, and we'll be going through those below.

• Diamond Shaped – Obviously not literally shaped like a diamond, these faces have full cheeks paired with narrow jawlines and foreheads. Rimless glasses are often preferred for this shape or those that have an oval design and a strong brow line. For the more daring you can try cat eye or horn-rim glasses but lean towards the more delicate designs of these styles for best effect.
• Heart Shaped – Those with this shape of face have a lot of options open to them with their wide foreheads, high cheekbones, and narrow chins. Round or oval frames tend to look the best, and its best to pass by over-sized, bottom-heavy, or complex designs. You want to use these to add balance and draw attention to the top of your face, something that frames that are wider than your forehead does well.
• Round Faces – Angular frames are particularly good for round faces, defined by faces that are defined by having height-width proportional faces. Small round frames are good choices for these people, as well are semi-rimless and full-rim styles. If they want to add more visual length to their face, they can go for wide, angular frames.
• Square Faces – This face shape is defined by having a strong jawline and a wide forehead, making them perfect for round eyeglasses with dark frames. These serve to soften the face and help add some contrast to the rest of their features.
• Oval Faces – Long faces with wide cheekbones with foreheads that are slightly narrower, this face style is well suited to over-sized and wide framed. They also have the benefit of being able to get away with more daring shapes, colors, and textures in their glasses. Rectangular, tortoise, square, and wayfarer glasses are all suitable for this appearance.

If you're in the market for a new pair of glasses, head into The Optical Shoppe in Smyrna, TN and make an appointment with one of their consultants. Headed by Dr. Paul Trapeni, Jr, they've been helping patients choose corrective lenses with great styles in their community, and will be happy to help you look your best!